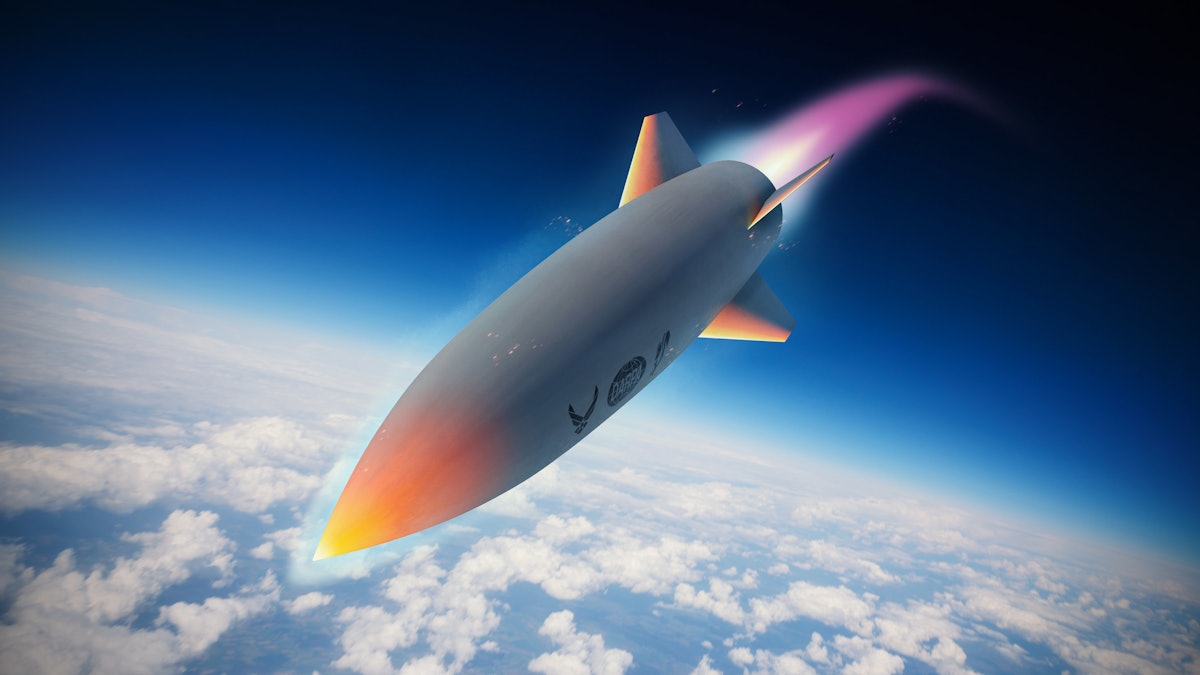 DARPA and Lockheed Martin test concept of air-breathing hypersonic weapon
The HAWC test flight reached speeds over Mach 5 and altitudes over 65,000 feet.
Lockheed Martin
The Defense Advanced Research Projects Agency (DARPA), Air Force Research Lab (AFRL), Lockheed Martin, and the Aerojet Rocketdyne team tested the concept of a hypersonic air-breathing weapon (HAWC). The test flight reached speeds over Mach 5, altitudes over 65,000 feet and helped deepen understanding of operations in the high-speed flight regime, the companies said.
According to DARPA, air-breathing vehicles use air captured from the atmosphere for sustained propulsion. The speed and maneuverability of these hypersonic cruise missiles allow both defense evasion and rapid strikes and their kinetic energy can destroy targets even without high explosives.
This is the second successful flight in DARPA's HAWC program. Last September, a different vehicle configuration from another contractor team also achieved hypersonic flight.
"We are still analyzing flight test data, but we are confident that we will provide the US Air Force and Navy with excellent options to diversify the technology available for their future missions," mentioned Andrew "Tippy" KnoedlerHAWC program manager at DARPA Office of Tactical Technology.
Lockheed Martin said it was supporting several hypersonic system development projects and was "weaving a digital thread" through the design, test and manufacturing process to ensure it could produce hypersonic systems. at the required rates.
"Our work with DARPA and AFRL on the HAWC program demonstrates that air-breathing hypersonic systems are a cost-effective solution to address rapidly emerging threats to global security," said John Clark, vice president and managing director of Lockheed Martin Skunk Works. "The success of this flight test is proof that a strong government-industry partnership is essential to solving our nation's toughest challenges and enabling new capabilities to counter threats to U.S. and allied forces. ."