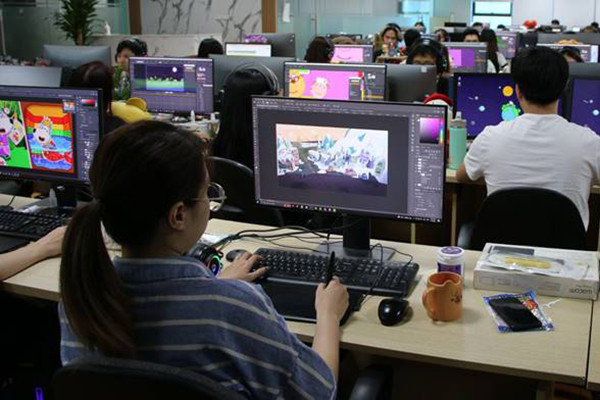 Digital Communication Association backs VN cartoon owner in legal case
In the latest developments related to the intellectual property dispute between Sconnect of Vietnam and Entertainment One (EO) of the United Kingdom, on October 11, VDCA Chairman Nguyen Minh Hong signed a document to respond to Sconnect's request .
On September 14, 2022, Sconnect filed a petition with the VDCA, asking the association to help protect its legitimate rights and benefits, which are being violated by the foreign company.
The VDCA said it was a civil matter, so it recommended Sconnect to take legal action in Hanoi People's Court to settle the dispute along with litigation activities against EO in front of it. the British court.
According to the VDCA, as the parties follow legal proceedings in the UK and Vietnam, the association will send a document to ask providers of intermediary services such as YouTube and Facebook, and other similar platforms, to consider thoroughly and impartially the case file, including the judgment of the Moscow court, so as not to cause harm to Vietnamese society, pending the judgment of the courts of the United Kingdom and Vietnam.
The VDCA asked YouTube to preserve the status quo before the dispute arose, and not allow EO to conduct a copyright strike over Sconnect's Wolfoo content, and restore all previously deleted content, as well as restoring the right to post new Wolfoo content on the channels.
The copyright dispute between two cartoon characters – Wolfoo (owned by Vietnamese Sconnect) and Peppa Pig (owned by EO) – two famous cartoon movies distributed on YouTube, is still not over.
Since early 2022, due to a copyright dispute, Sconnect and EO have been suing in the courts of Russia, the UK and Vietnam.
Although no court has yet found Sconnect to have infringed copyright, YouTube has removed over 1,000 videos and restricted Wolfoo's commercial rights.
Sconnect CEO Ta Manh Hoang said YouTube was biased towards the British company and Sconnect was at a disadvantage.
EO exploited a loophole in cross-border platform policy to conduct unhealthy competition in the copyright dispute between Wolfoo fox and Peppa pig.
Wolfoo is a cartoon developed by Sconnect and released on YouTube in June 2018.
There were 2,700 episodes about the characters on content channels, attracting 50 million subscribers, translated into 17 languages ​​and distributed globally with 3 billion views each month.
Because YouTube accepted the copyright strike, Sconnect suffered a loss of more than $1 million, according to the company's representative.
Van Anh