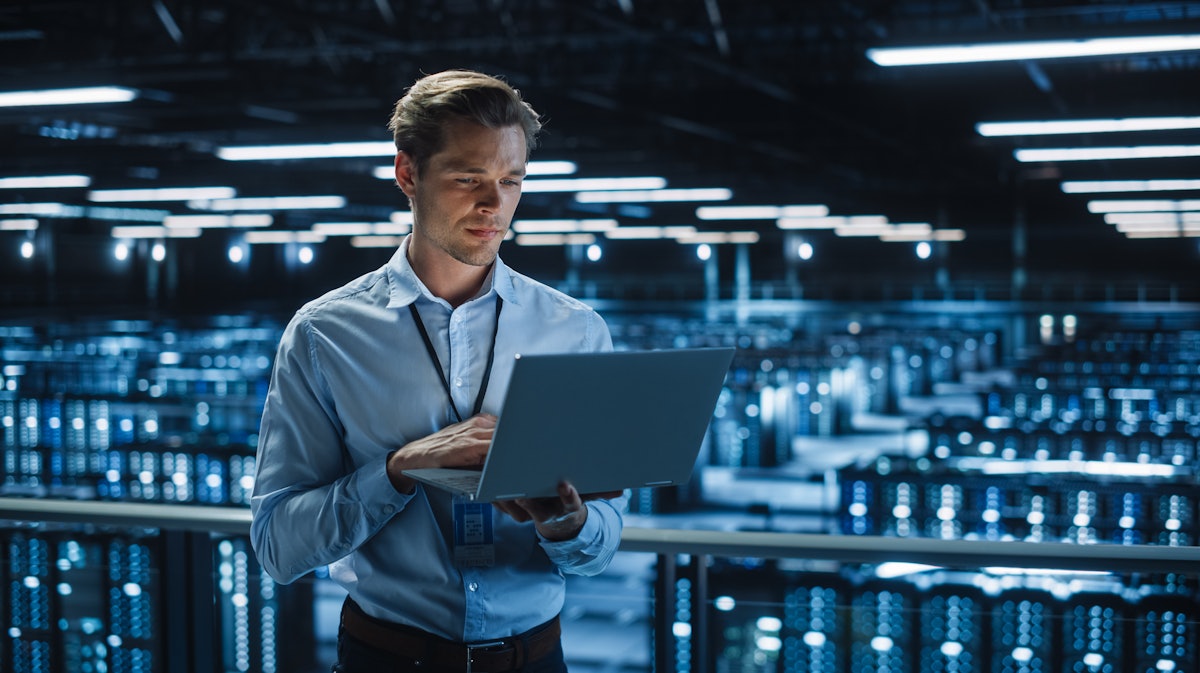 Digitizing Manufacturing Organizations to Meet Today's Challenges
After a global pandemic shut down much of the manufacturing sector, the future looks brighter for the industry. In fact, projections of Deloitteit is 2022 Manufacturing Outlook Report expect GDP growth of more than 4% in the US manufacturing sector this year. However, the resumption of growth comes with challenges. Deloitte notes that manufacturers are facing a confluence of issues, including rising consumer demand, rising material and shipping costs, and shortages of truck drivers, all of which ultimately drive up costs, which are then passed on to consumers.
Another major factor that threatens the success of manufacturers is the record number of job vacancies in factories across the country. This threatens to limit productivity and overall production potential for 2022. Last year, Deloitte predicted that there would be 2.1 million skilled job openings by 2030.
The news of strong GDP growth in the US manufacturing sector, combined with the complex hurdles mentioned above, is forcing companies to create and execute operational policies that place a new emphasis on agility and efficiency. Every manufacturing company knows that time is money. This applies to components that are in a container at a California port, or how long it takes for those parts to arrive at the factory. Adhering to strict deadlines to meet order deadlines and shipping schedules is imperative to manufacturers' revenues, and failure to meet contractual commitments could irreparably damage brand reputation.
Achieving business efficiencies and seamless productivity requires tight integration between front office operations and the manufacturing floor, connecting ERP systems to HR, sales, shipping, and more. Digitizing processes across the entire manufacturing organization can create new levels of efficiency and coordination between every department, as well as with customers and supply chain partners.
Digitization from head office to factory
Fortunately, efforts to modernize and digitize the manufacturing plant and back-office operations continue to accelerate, helping manufacturers move closer to their efficiency goals. Deloitte calls a 360-degree view of digitalization – from the factory floor to head office functions – "smart factory initiatives." Through investments in technologies such as AI, robotics and cloud computing, manufacturing companies will be able to optimize the resources at their disposal. This could not be more timely given the unprecedented number of qualified positions still to be filled.
According to Deloitte, 45% of industry executives surveyed expect further increases in operational efficiency from investments in the Industrial Internet of Things (IIoT), which connects machines and automates processes. As organizations continue to digitize and automate, by connecting ERP systems on the manufacturing floor to head office CRM and HR platforms, companies will benefit from a seamless flow of information between departments.
Here are some of the ways digitalization can drive agility, efficiency and productivity in manufacturing:
Reduce paper and speed up decision making

–

Although the "Manufacturing 2.0" movement has been slowed by COVID-19, it is more important than ever due to a sudden increase in demand combined with supply chain and labor shortages . The bottom line is that manufacturers need real-time data to increase production of the products their customers demand, ensuring they have the right components at the right time.

For instance,

Document scanning and AI enable information on paper to quickly and accurately turn into actionable data that can drive workflow processes that improve worker productivity and manufacturing capacity.

Using a combination of hardware and software solutions, employees can scan and capture documents, which are then integrated into other digital systems and manufacturing platforms to provide a more modern, secure and seamless method of document processing. . This allows for faster decision making

with real-time transit and inventory information,

while the

Capturing backup documentation, including material inspection records, speeds up receiving processes, thereby speeding up the production process.

Create a corporate culture focused on sustainable development

– Reducing paper consumption also supports manufacturers' sustainability policies. The urgency to embrace "greener" processes across all areas of business becomes even more imperative as investors, customers, employees and policy makers continue to lead the discussion on climate change and mitigation. the carbon footprint of organizations. Additionally, the ability to leverage valuable real estate for other purposes enables manufacturers to extend critical new business processes, such as accounting or procurement.

Supporting the work ecosystem of today (and tomorrow)

– The traditional workplace has been disrupted due to Covid-19, impacting businesses across all industries, especially manufacturers. Even though much of the world is back in the office or factory part-time or full-time, it's likely that the hybrid work model will become the new norm over the next year. According to a

report

According to Manufacturers Alliance, 80% of manufacturers surveyed expect their organizations to formalize a remote and in-person work model within the next year, a 7x increase from the pre-pandemic period. Process digitization supports flexible working models by giving employees unprecedented access to documentation and enabling secure and easy access to files from anywhere, whether employees are in the office or working remotely. While accessibility is the most important factor, the ability to manage hardware and software solutions from a central location makes operations more agile, enabling remote device management, including firmware updates , and better control over paperwork and workflows.
There is no doubt that manufacturing is going through an era of transformation. While change is always difficult, manufacturers have a new opportunity for growth and expansion by embracing technologies and processes that will allow them to meet these challenges head-on. By looking forward rather than backward, manufacturers can create the factory of the future, a factory that will allow them to compete, win and succeed in a dynamic global marketplace.
About the Author
Scott Francis, Technology Evangelist at PFU America, Inc., brings more than 30 years of document imaging expertise to his position where he is responsible for evangelizing Fujitsu's cutting-edge scanning technology. With over thirty years of experience in the enterprise content management industry, he frequently provides thought leadership on document scanning use cases and best practices in addition to the overall benefits of transformation solutions. digital.