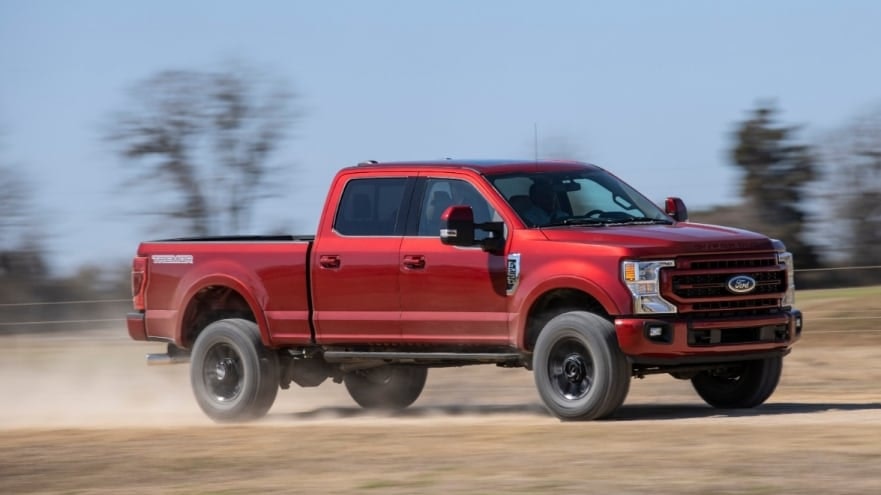 Ford Announces Record Orders for F-Series Vehicles in March
Ford Motor Company today announced its U.S. sales results for March 2022.
Ford
Ford said the F-Series scored a new record high of 50,000 retail orders in March, 38,000 more than last year, as trucks turn in record rates on dealer lots. Series F stocks in transit were up 127% in February and 66.1% a year ago. Ford's overall in-transit inventory levels rose 73.5% from February, positioning Ford for spring sales growth.
Ford's overall truck sales rose 12.5% ​​from February, while the new Maverick posted its best one-month sales performance since its launch. Maverick sales were up 115% from February, while activating dealer lots in four days.
Overall, improvements in production and inventory in March are starting to boost sales. Ford retail sales were up 23.2% from February and SUVs were up 39.2%. Ford's retail orders rose again more than a year ago, hitting a new record high. Ford dealers took 88,000 orders in March, up 66,000 from a year ago.
Ford said it also achieved record sales of electrified vehicles year-to-date, up 37.9%. Ford's electrified vehicle take-up rate is growing and climbed to 51%, up 6 percentage points from a year ago.
"As the global shortage of semiconductor chips continues to create challenges, we saw improved sales in March, with inventory in transit up 74% from February. Our newest products continue to turn at a record pace as Bronco, Bronco Sport, Mustang Mach-E and Maverick posted their best combined sales performance ever, with 33,398 vehicles sold," said Andrew Frick, vice president of sales, distribution and trucks.