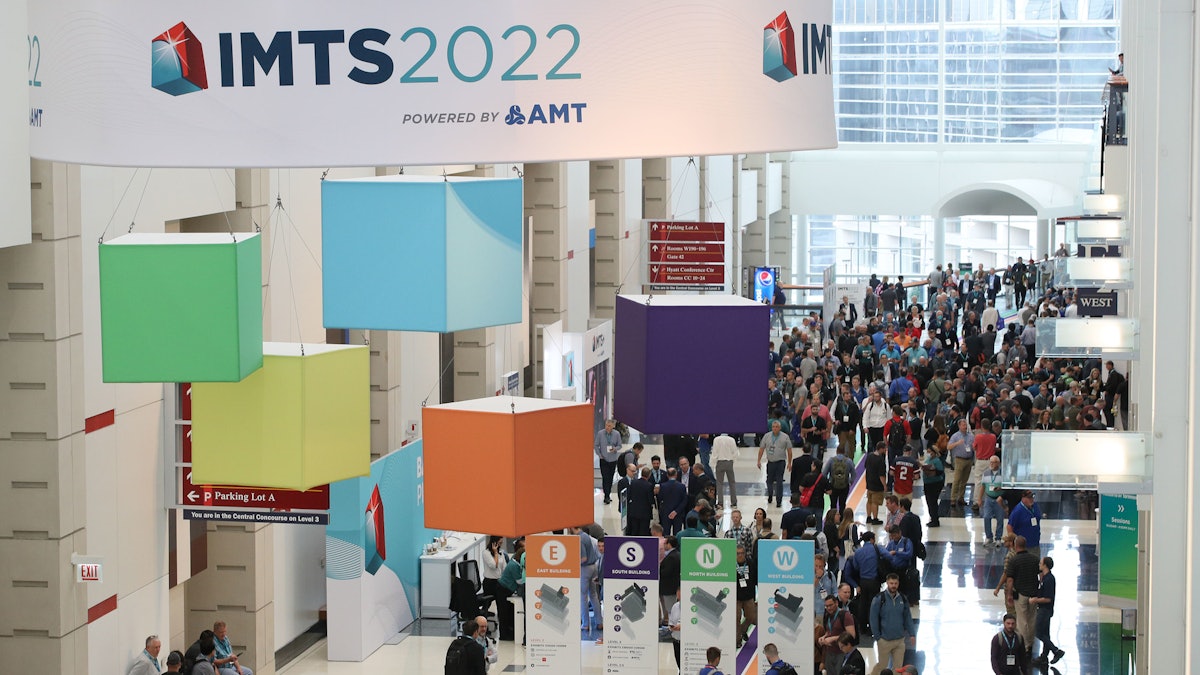 IMTS exhibitors are there to solve your problems
As I write this, I just got back from IMTS 2022 and my smartwatch step counter is getting a well-deserved reprieve.
I hadn't been to a trade show in three years – or an IMTS in four years – and the impact was shocking. In this case, it wasn't just the weirdness of putting on dressy clothes and getting stuck in a crowded indoor space — lost relics of business operations from pre-pandemic days — but it was also the excitement of a showroom full of technology which, in some cases, was making its world premiere.
The floors of McCormick Place were truly buzzing as makers big and small had the opportunity to shop-talk their new wares. As media covering the industry, we spend most of our time listening to the features and benefits of this advanced technology, but inevitably these industrial manufacturers tend to ask us the same questions: "What do you mean right now about the industry? »
My responses this year focused on two critical areas with respect to the technology and equipment we saw on display:
Workforce. In my job, I don't go a day without hearing business operators in all areas of the supply chain lament the pressure of talent. It's clear that equipment manufacturers are responding to this challenge – as they have for years – by developing and refining features that make their products easier to use and also provide more feedback on key areas such as 'OEE and maintenance requirements.

Automating. Robots and co-bots were everywhere at this year's IMTS, and I saw everything from combat robots and robot bartenders to a Fanuc lifting a 2-ton Corvette (not sure why…but, man, that was cool!). As the pandemic forced many companies that were slowing down digital transformation to take a serious look, investment in automation and robotics skyrocketed. In fact, over the next decade, the compound annual growth rate of the industrial robotics market is expected to exceed 10%, bringing the entire industry to an estimated valuation of $55 billion by 2032.
While I'm flattered that these industry players are asking my opinion, it's clear that they already know what's going on around them. These companies' focus on developing products that address critical issues such as supply chain visibility, ease of use and – of course – efficiency is so well aligned with today's needs. of the market that all their potential customers have to do is look. And we've done it for you – and will be bringing more IMTS recap coverage in the coming weeks across print and digital channels. But if you weren't at the show, I encourage you to take the time to research other highlights online. Once you're done Googling "IMTS jet suit flyover" (you won't regret it), dive deeper into machining centers, IT, additive manufacturing, robots and more that can and will have a direct impact on manufacturing operations for those willing and able to make the decision and, subsequently, the investment.
The industry is ready to meet the challenges faced by manufacturers, and it is now up to industrial companies to take a leap of faith and try the new and improved opportunities. Will you be one of them?