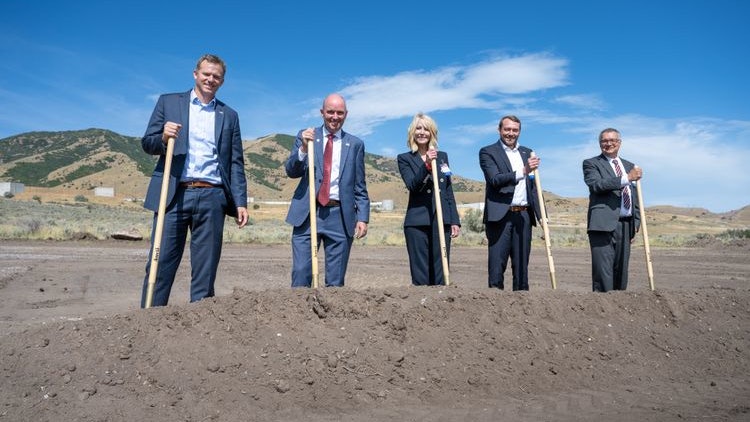 Northrop Inaugurates Solid Rocket Engine Manufacturing Facility
Northrop Grumman expands its solid rocket motor manufacturing facilities with the grand opening of new state-of-the-art facilities to support nearly all phases of solid rocket motor manufacturing, including casemaking, compounding and molding thrusters and final assembly.
Investing in infrastructure and expanding solid rocket motor manufacturing will more than triple the company's ability to supply its 63-inch-diameter epoxy graphite motor (GEM 63) solid rocket booster and the extended length variation (GEM 63XL), which will be essential to support the new contract awarded by United Launch Alliance (ULA) in June.
The expansion will be completed in phases, with all areas expected to be fully operational by 2025. In addition to new construction, modernization plans are underway in existing areas, including the purchase of manufacturing equipment , tooling and support equipment to streamline processes, improve product delivery and increase capacity and production.
On August 10, 2022, Northrop Grumman management was joined by Utah Governor Spencer Cox, Congressman Blake Moore, Senator Dan Thatcher and other local community leaders, as well as several representatives from United Launch Alliance, including Chris Ellerhorst, Vice President of Kuiper Program, and Steve Furuto, Vice President of Finance and Strategic Supply Chain.