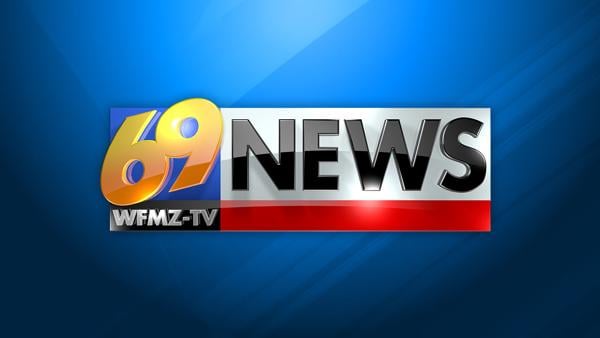 SIIA Announces Enterprise Technology Finalists for 2022 CODiE Awards | News
137 Business Technology products recognized in peer-reviewed awards program
WASHINGTON, April 20, 2022 /PRNewswire-PRWeb/ — The Software & Information Industry Association (SIIA) today announces the 137 enterprise technology finalists for the 37th annual CODiE Awards. These finalists represent the most innovative and impactful applications and products from developers of software, content, media and related technologies.
The 2022 CODiE Awards feature 43 enterprise technology categories, many of which are new or updated to reflect the latest industry trends.
"The 2022 CODiE Award finalists shine a light on products and people who have moved their industry forward through innovative products and leadership during these uncertain times," said the SIIA President. Jeff Joseph. "These winners continue the proud tradition of CODiE Award finalists of recognizing the most impactful products, services and leaders, laying the foundation for the next generation of innovators. Congratulations to all who received this well-deserved recognition.
The SIIA CODiE Awards are the industry's only peer-recognized awards program. Enterprise technology leaders, including senior executives, analysts, media, consultants, and investors, evaluate assigned products during the first review. Their scores determine the SIIA CODiE Award finalists and account for 80% of the overall score. SIIA members and industry leaders vote on the finalist products, and scores from both rounds are compiled to select the winners. Enterprise Technology category winners will be announced at the Winners Announcement Celebration June 8, 2022.
Details on finalist products are listed at https://siia.net/codie/codie-finalists/.
CODiE AWARDS 2022 ENTERPRISE TECHNOLOGY FINALISTS
Best technology solution based on artificial intelligence
ActionIQ Customer Experience Center, ActionIQ
Aera Decision Cloud™, Aera Technology
Aidentified: Prospecting & Relational Intelligence Platform, Aidentified
Engati, Engati
Talent Experience Management (TXM), Phenom
Replicant, AI replicant
Best AI-based content solution
accessibilityInsight, codemantra US LLC
Lexis+, LexisNexis
Lilt Platform, Lilt, Inc.
Seismic aura, seismic
Best big data reporting and analytics solution
GoodData.CN, gooddata
Gurucul Analytics Driven SIEM, Gurucul
Dive Analysis, Dive Analysis
Treasure Data Company CDP , Treasure Data
Best Business Information or Data Delivery Solution
Nexis, LexisNexis
Visual explorer, mode analysis
PricePro, OPIS by IHS Markit
Best Business Intelligence Solution
Nexis Newsdesk™, LexisNexis
Meaningful Automated Conversation Score (MACS), LivePerson, Inc.
RatePoint, PRO Unlimited
Best Enterprise Technology Kingpin
Business Passport, Digital River, Inc.
Remote Fluid Productivity Solution Pack, HCL Technologies
Paper, PAPER
Best Compliance Solution
Kion 3.0, Kion
Axon Market Data Compliance Platform, TRG Screen
visual lease, visual lease
TeamMate+ Agile Audit, Wolters Kluwer Tax & Accounting
Best construction management platform
CupixWorks, Cupix
STRUXI, Penta Technologies, Inc.
Best Business/Corporate Learning Solution
Attensi Platform, Attensi
MobyMax, MobyMax
Best Customer Data Platform (CDP)
BlueConic Customer Data Platform, BlueConic
Omeda Customer Data Platform (CDP), Omeda
Treasure Data Enterprise CDP for Marketing, Sales and Service, Treasure Data
Best LMS for Customer Education
Bright space, D2L
The Northpass Platform, Northpass, Inc.
Thought Industries Customer Learning Cloud, Thought Industries
Best customer service solution
WorkBlaze, HCL Technologies
Service Center, HubSpot
LivePerson Conversational Cloud, LivePerson, Inc.
Best Data Tools and Platforms
Explorium External Data Platform, Explorium
Hazelcast Platform (v5.0), Hazelcast
Data Navigation System (DNS), Promethium
Best DevOps Tool
CloudBolt Framework for DevOps, CloudBolt Software
cloudify, cloudify
honeycomb, honeycomb
LaunchDarkly, LaunchDarkly
Moogsoft, Moogsoft
Red Hat Automation Platform Ansible, Red Hat, Inc.
Best Digital Asset Management Solution
Acquia DAM (formerly Widen Collective®), Acquia
Imagen Pro, Imagen
Best Emerging Technology
CO2 AI by BCG, Boston Consulting Group
ComPaaS, Corent Technology, Inc.
Dasera, Dasera
Honeywell Forge, Honeywell
MobyMax, MobyMax
Planned forecast, planned
CARA, ready for the strike
Best ERP solution
Honeywell Forge, Honeywell
ERP software SYSPRO, SYSPRO

UNITED STATES
Best financial and market data solution
Application Compliance Manager, Calero-MDSL
Optimize Spend, OEE screen
Best Financial Management Solution
BillingCloud, invoicing platform
CCH® Tagetik Account Reconciliation,

Wolters Kluwer
Best FinTech Solution
Salary payments by card, CloudPay
FinFit's holistic financial wellness platform, FinFit
LeaseQuery, LeaseQuery LLC
Virtual Room OneSpan Sign, OneSpan
Pipe: The trading platform for recurring income, Pipe
Best Healthcare Technology Solution
Results DeepIntent, DeepIntent
Pulsara MED OPS, Pulsara
Weaving Plus, Weaving
Best human capital or talent management solution
Appcast Premium, Appcast
CapsimInbox, Capsim Management Simulations Inc.
MyInnerGenius, MyInnerGenius
Paylocity, Paylocity
Best Identity and Access Management (IAM) Solution
Axiomatic Authorization Platform, Axiomatic
Kion 3.0, Kion
Best Integration Platform as a Service (iPaaS)
Harmony Jitterbit, Jitterbit
Red Hat Integration, Red Hat, Inc.
CENTree, SciBite Ltd., an Elsevier Company
SnapLogic Intelligent Integration Platform, SnapLogic
Best IT Management Solution
Auvik, Auvik Networks
GrandPanda, GrandPanda
CloudBolt, CloudBolt Software
Veritas Backup Exec™, Veritas Technologies
Best legal solution
Cobalt,

Berry Appleman

& Leiden LLP

Bloomberg Law

,

Bloomberg Law

LEAP, LEAP Legal Software
easyQuorum, Wolters Kluwer Legal & Regulatory – Legal Software
Kluwer Arbitration, Wolters Kluwer Legal & Regulatory US
Best marketing solution
Customer Experience Automation (CXA), ActiveCampaign
Demandbase One, Demandbase
Marketing Hub, HubSpot
Marketplace, Uberflip
Best Network Security Solution
BOSS (Business Operations Security Suite), UncommonX
Webscale CloudEDGE Security, WEBSCALE NETWORKS
Best no-code/low-code platform
Interplay, Iterate.ai
RevOps Openprise Automation Platform, Openprise
OutSystems 11, OutSystems
Trifacta Data Engineering Cloud, Trifacta
Best payment solution
2Checkout Monetization Platform, 2Checkout (now Verifone)
Mifos X, Mifos Initiative
Best Platform as a Service
SaaSOps Platform, Corent Technology, Inc.
Azure Red Hat OpenShift, Red Hat, Inc.
Best Project Management Solution
Project Overview (PI), Project Overview
Polaris PSA, Replicon, Inc.
Best Business Intelligence and Marketing Solution
Brain, AutomotiveBrain
Gryphon ONE, Gryphon.ai
HG Market Intelligence, HG Insights
Invoca, Invoca
Priority Engine Purchase Intent Data Platform and Services, TechTarget, Inc.
Best Subscription Billing Solution
2Checkout Monetization Platform, 2Checkout (now Verifone)
TRG Screen Revenue Management Platform, TRG Screen
Best technology solution deploying FIPS 140 validated encryption
NetBackup, Veritas Technologies
XSOC Cryptosystem, XSOC CORP
Best wellness solution
FinFit's holistic financial wellness platform, FinFit
Cordico, Lexipol
Upstrive Education, MindMotions LLE
Best work management platform
Qualia, Qualia
Tr3Dent Transformation Accelerator, Tr3Dent
Enterprise Technology Leadership Award
Amagi, Amagi

Philip Cutler

PAPER
Customer Success Team of the Year
Acumatica Customer Success Team, Acumatica
ChurnZero, ChurnZero
FloQast, FloQast
MobyMax, MobyMax
Customer Success TechTarget, TechTarget, Inc.
Company of the year
Amagi, Amagi
Culinary Suite, Fulcrum Digital
n2y®, n2y
Progress, progress software
Excellence in Diversity, Equity and Inclusion in Enterprise Technology
IBM SkillsBuild – Closing the Skills Gap with Equity, IBM
Marketing Team of the Year
athenahealth, athenahealth, Inc.
Product Management Team of the Year
Product Management Team of the Year, HCL Technologies
About SIIA CODiE™ Awards
The SIIA CODiE Awards are the only peer-reviewed program showcasing the best products and services in financial information, business, and education technology. Since 1986, thousands of products, services and solutions have been recognized for their excellence. For more information, visit siia.net/CODiE.
About the Software and Information Industry Association (SIIA)
SIIA is the only professional organization connecting more than 450 data, financial information, education technology, specialized content and publishing companies. Our diverse members provide the critical data, content, and information that drives the global economy, informs financial networks, connects learners and educators, and drives innovation. Learn more at siia.net.
Media Contact
Jennifer BaranowskiSIIA, 1.949.448.0545, jbaranowski@siia.net
SOURCE SIIA