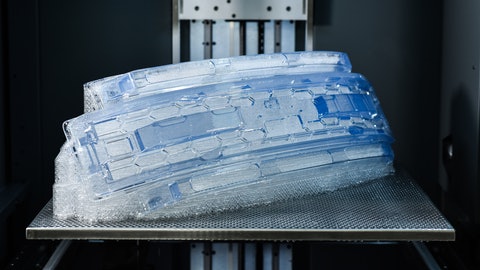 Stratasys to Acquire Covestro's Additive Manufacturing Materials Business
Stratasys has signed a definitive agreement to acquire the additive manufacturing materials business of Covestro AG.
The acquisition is expected to be immediately accretive upon closing. It will include R&D facilities and activities, global development and sales teams in Europe, the United States and China, a portfolio of around 60 additive manufacturing materials and an intellectual property portfolio consisting of hundreds of patents. and patents pending.
The purchase price is approximately 43 million euros ($43.7 million), plus additional inventory, less certain liabilities. In addition, there is a potential price supplement of up to €37 million, subject to the achievement of various performance measures.
Covestro is part of Stratasys' third-party materials ecosystem, and the acquisition will benefit customers using multiple Stratasys 3D printing platforms, including its Origin P3, Neo Stereolithography and H350 printers. Stratasys is already a distributor of Somos resins from Covestro and they are already available for Neo and Origin® One 3D printers.
The acquisition is expected to close in the first quarter of 2023, and the transaction is subject to receipt of regulatory approvals and satisfaction of other customary closing conditions. The majority of the acquired entity's employees will continue to be based in Geleen, The Netherlands and Elgin, Illinois.